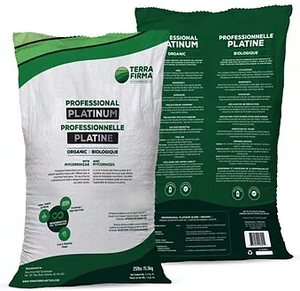 Terra Firma - Professional Platinum (with Mycorrhizae)
Our Professional Platinum blend soil is full of 16 premium ingredients with 4 different types of mycorrhizal fungi spores. This top-of-the-line professional grow media is designed to increase your plants growth.
​
A high performance, resilient and fortified soil designed for all your fruit and flowering plants. This soil can also be used in combination with organic or synthetic fertilizers.  
​
Professional Platinum is available 25lbs/11.3 kg or totes