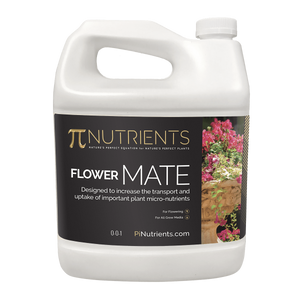 Pi Nutrients - Flower Mate

 is created with soil-based micro-organisms that may make nutrients and minerals more available to the plant.

Contains potassium which may improve flowering plant quality by: helping withstand drought, regulating opening/closing of stomatas, aiding nutrient absorption in the roots, and preventing oxygen deficiency. Using FLOWER MATE may prevent premature cell death and assist the plant's ability to renew growth.
Extracted from naturally occurring leonardite
pH buffered
For use in soil, soilless, coco, hydroponic culture